All in one Lithium ion solar energy storage system is getting popular recently. Like the hot sell homegrid and myenergi libbi all-in-one solar system. These kind of system normally include solar inverter, MPPT and lithium battery systems. There are 2.5kw, 3000w and 5000w power available. And for the lithium battery system. Normally start from 5000wh, 10000wh, 15000wh and 20000wh available in market. Like myenergi said" libbi isn't just a battery system, it's eco smart. This means it makes intelligent decisions about when it provides and stores electricity based on how much energy you use, how much you generate with your solar and the electricity tariff you use."
While homgrid says the system of home battery is modular with 4.8 kWh increments, providing a capacity range of 9.6-38.4 kWh per Stack. This also allows for easy servicing and future expansion. With continuous output at up to 15 kW, and a surge of up to 24 kW for 10 seconds, true full-home backup is here with a 30-60 minute installation.
Reason why homgrid and myenergi libbi batteries are welcome
Modular design: Feel the need to start small and expand in the future? the Stack'd Series allows you to expand your capacity by allowing up to 8 modules in each stack. That equals a range of 9.6 kWh to 38.4 kWh per unit. You can run up to 10 Stacks in parallel. Up to 15 Compact Series (5 kWh) batteries can be run in parallel. And The libbi system is also a modular design and is adaptable to suit your needs. each module is 5kwh, so by combining 4 together, would provide 20kwh of storage
Whole-Home Backup: The homegrid claim it With up to 16.8 kW surge and 14.4 kW continuous power in our Stack'd Series, we can back up anything you're using in your home. We also offer our Compact Series for smaller applications. And libbi works as both an AC and DC coupled battery system with solar PV. Connect PV without the need for a separate inverter or retrofit to any existing AC system. A single 5kWh libbi module holds enough electricity to watch TV for 89 hours and light a 3 bedroom house for 144hours. Of cause you can last it longger when you build 15kwh and 20 kwh batteries.
Safety: Most solar will not work in a power outage. Fire codes dictate that there can't be electricity going back to the grid in an emergency. When you install a battery, you enable your solar to keep working when the power goes out. By pairing lithium-iron-phosphate (LiFePo4) battery technology with a low voltage 48v (51.2v) system and our IP55 water/dust resistance, homegrid stack battery all in one system have one of the safest batteries on the market. The Built in proprietary BMS (Battery Management System) ensures ideal battery health, and we offer a 10-year, full-refund warranty.
Concept of design
Both of homgrid and myenergi libbi batteries are "movable" design. This ideal is different from powerwall, once you install the batteries. You will nevery try to move it untile you must have to. The design of homgrid and myenergi libbi allows you move the all in one system any time any moment. Even you can move it into the van/truck for a family camp.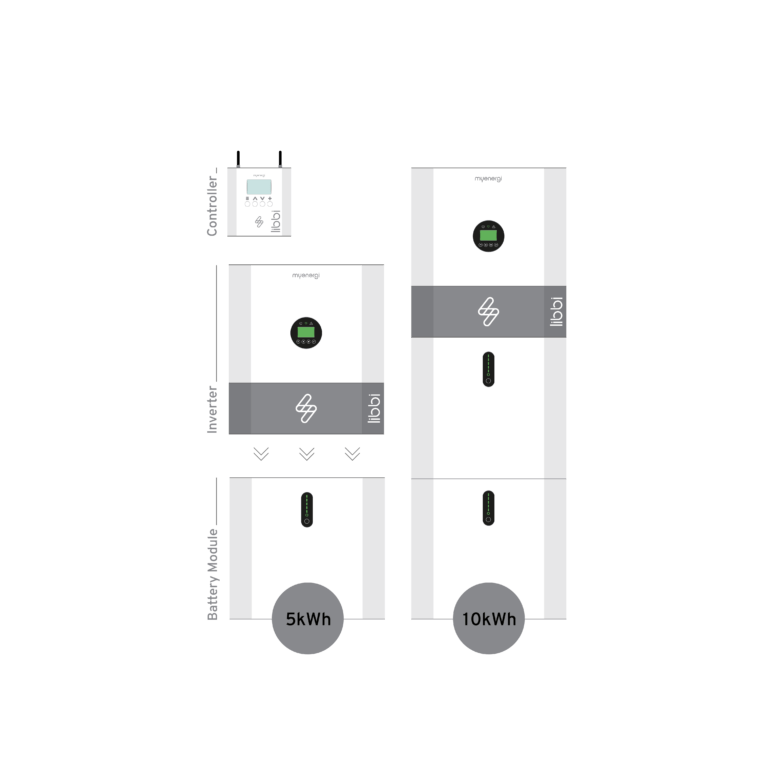 OEM orignial manufacturing service
Coremax helps different brand build all in one solar energy storage system. These similar ideal as homegrid or myenergi libbi systems. Provide brand new design and production service. Coremax technology designs and manufacture lithium battery storage system by itself. It is a industry-leading residential solar and storage solutions around the worldwide market. Provide OEM lable service for many different brand. As a matter of fact, you probebely is now using batteries from Coremax and not aware it's made by Coremax. With a storied history of innovation dating back to 2010, no other company on this list can match Coremax's experience and expertise.
Its high-efficiency LiFePo4 battery systems are considerably more cost effeciency than most of its competitors' products. However, its powerful solar battery systems are workhorses that make up for the initial cost with more backend production. Come and contact with Coremax today and get the best price with OEM solution:
Contact Coremax Today free offer solution